Clay Pigeon Shooting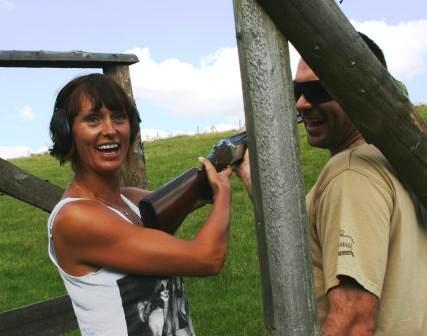 We have an extensive selection of clay shooting ranges made up of over 70 permanent, fully automatic electric traps that are individually and electronically controlled, set in 150 of our 1200 acres.
We cater for groups of all sizes that can be made up of absolute beginners, intermediates and experts. There are very few sites in the UK that have the capacity that we have to offer we've hosted Shooting events attended by as many as 400 shooters a day!

30 Clay "Have a go" Shoot

Includes gun hire, 30 cartridges, clay targets and instruction
Duration: One and a half hours
60 Clay Half day shoot

Includes gun hire, 60 cartridges, clay targets and instruction
30 Clay practice shoot followed by a 30 Clay competition Shoot
Duration: Two and a half hours
Minimum age requirement: 11 years old